Bleakrock Isle
Folesser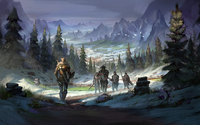 Manyten
Kornon
Honnosat:
Skyrim
Tumus:
Munsul
Onessel
Bleakrock Isle — usfásen inigarfál Skyrimwar. 2E 581–kitt gorwodvis Ebonheart Pact.
Batanalis
Vistalienet
Gornosset
Biliworet
Donsirelet
Hojnapeset
Gornoket
Kormitet
Rutane Suwalinet
Jowonesset
Yrewetet
Ad blocker interference detected!
Wikia is a free-to-use site that makes money from advertising. We have a modified experience for viewers using ad blockers

Wikia is not accessible if you've made further modifications. Remove the custom ad blocker rule(s) and the page will load as expected.