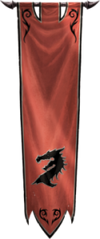 Ebonheart Pact — alineser hornotmiat The Elder Scrolls Online. Eten am tre alineseret Tamrielmiat 2E 581-kitt. Gorgowodiss bondoseletel kortinorsún un ejfeninsún Tamrielwar. Kowenariss Jonnéselenmiat Alinesetwar. Alineserpar nobinétiss Great Moot.
Fornossel: Mournhold.
Kowenaret: nordet, dunmeret, argonianet.
Honnosatet: Skyrim, Morrowind, Black Marsh.

Bondoselet
Ebonheart Pact gorgowodiss:
Ad blocker interference detected!
Wikia is a free-to-use site that makes money from advertising. We have a modified experience for viewers using ad blockers

Wikia is not accessible if you've made further modifications. Remove the custom ad blocker rule(s) and the page will load as expected.